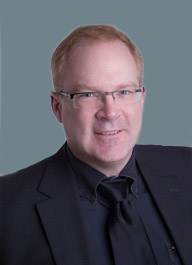 Geoff came to the practice of law after a career in professional and high-performance sports. He was the Strength and Conditioning Coordinator for the Toronto Blue Jays from 1993 to 1997, and was part of the World Series championship team in 1993.
Following the Blue Jays, Geoff returned to Calgary where he was the Athletic Therapist for the National Men's Hockey Team from 1997 to 1999.  While with the National Hockey Team, he had the opportunity to travel to many countries around the world, and was the Head Athletic Therapist for Team Canada at two World Hockey Championships.
Geoff was called to the Bar in Alberta in June 2003 and specializes in residential real estate conveyancing, with an interest in condominium governance issues, as well as Wills and Estate matters and small business law.  He enjoys teaching the Basic Business Law course, in both Calgary and Edmonton, for the Professional Home Builders Institute of Alberta.  Upon being called to the Bar, Geoff joined Sandy Cameron as a partner in Cameron Horne Law Office.
Geoff enjoys reading, yard work, scuba diving, and curling, and is happily married to Jordanna.  They have one daughter, Havanna.
Education
B.Sc. (Zool.)
University of Calgary (1988)
B.P.E.
University of Calgary (1990)
M.P.E.
University of Calgary (1992)
LL.B.
University of Calgary (2002)
Member of the Law Society of Alberta – 2003
Member of the Canadian Bar Association – Residential Real Property Section
Member of the Calgary Bar Association
Professional Activities
Lecturer:
Professional Home Builders Institute of Alberta
Momentum – Developing Productive Futures
MaxWell Canyon Creek Realty
Guest lecturer:
Mount Royal University